SPRING REMEDY 2023 by Vive Entertainment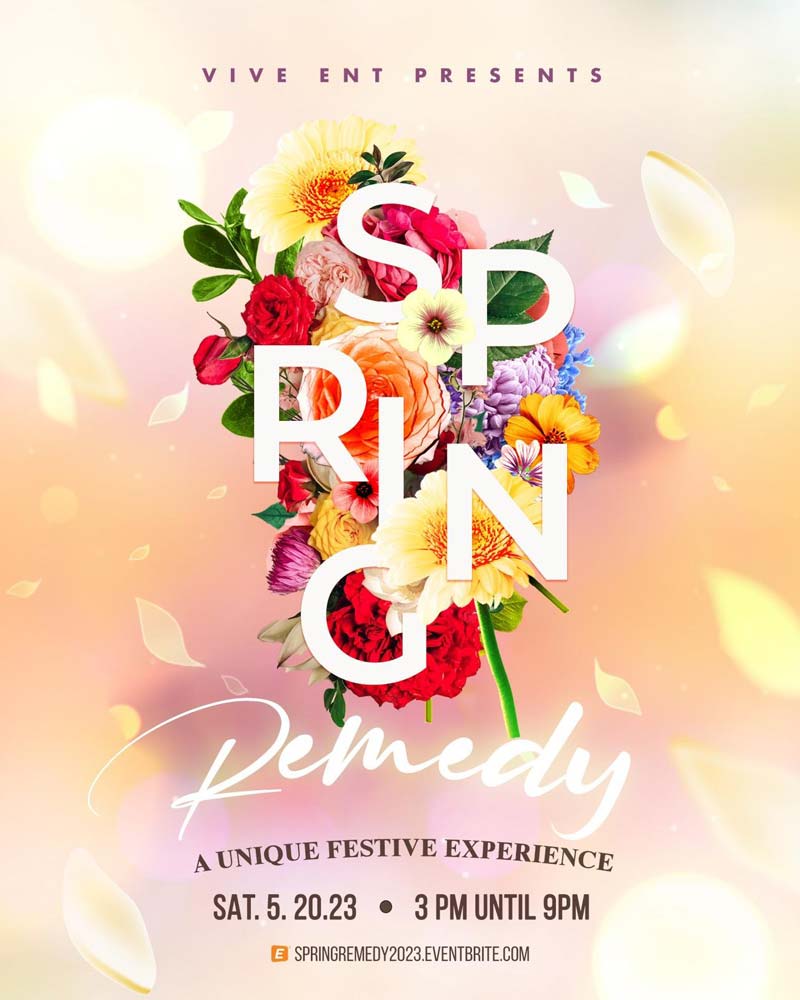 Spring Remedy. A festive celebration of life, food, style and culture. 
This event is BBQ Food Inclusive. Live chefs will be on hand grilling to perfection. (Menu soon to come)
Taking place at a brand new indoor/outdoor venue in the heart of Crown Heights Brooklyn, this will be a stand out affair. 
Music by: Byfarmega, Love Life Sounds, Chris John, Platinum Sounds, Prince Chillz w/ Kevrich
Tickets are out now. Email This email address is being protected from spambots. You need JavaScript enabled to view it. or DM @viveent__ for Sections and Table info.
Dresscode: Fashionable Bright Spring Colors. Hookah available
Location Map