International Weekend 2019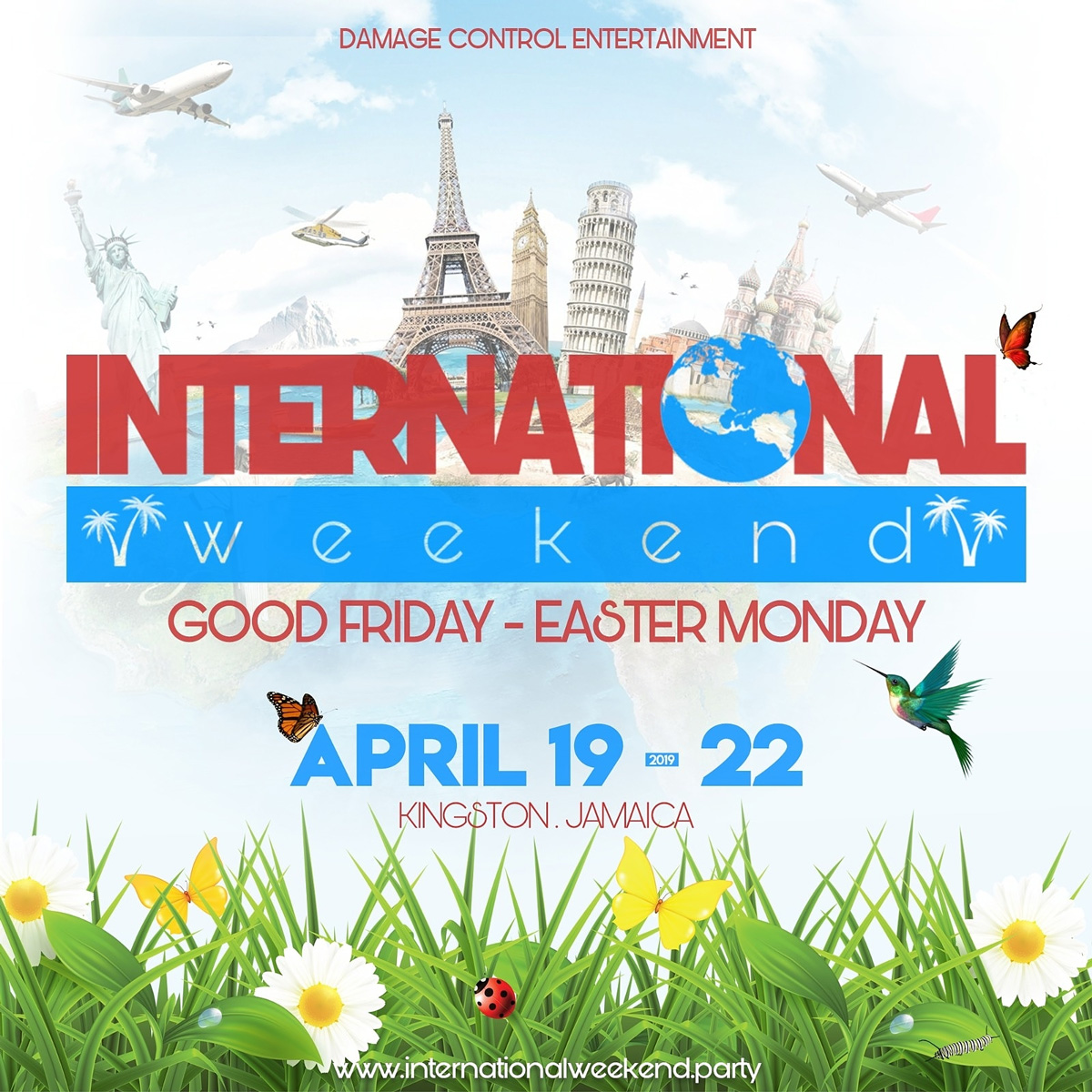 INTERNATIONAL WEEKEND 2019
DAY 1:
#InternationalSwagg
Back For The 8th Time. Let Yuh Table Speak. What Your Package Looking Like? #Gold #Silver #Swagg Or #Diamond


DAY 2:
#PanDiRiva 
Inna Di Country Wi Gone Pan Di River. Fresh Water, Food, Cool Breeze And Lots Of Trees. Party Kick Off At 3pm.


DAY 3:
#Bleach #TilMawnin
The All-White-Breakfast-Soiree
5am - noon


DAY 4:
#SOS #SwaggOnSand
Bring Yuh Igloo Lef Di Chaser.
4pm - Midnight


For More Info Follow Us @internationalweekend And Secure Your Tickets Early. Visit www.internationalweekendja.com
The Most Authentic Dancehall Weekend. This Easter, Good Friday April 19th To Easter Monday April 22nd in Kingston, Jamaica.