Tingo Weekend 2022: SQUEEZE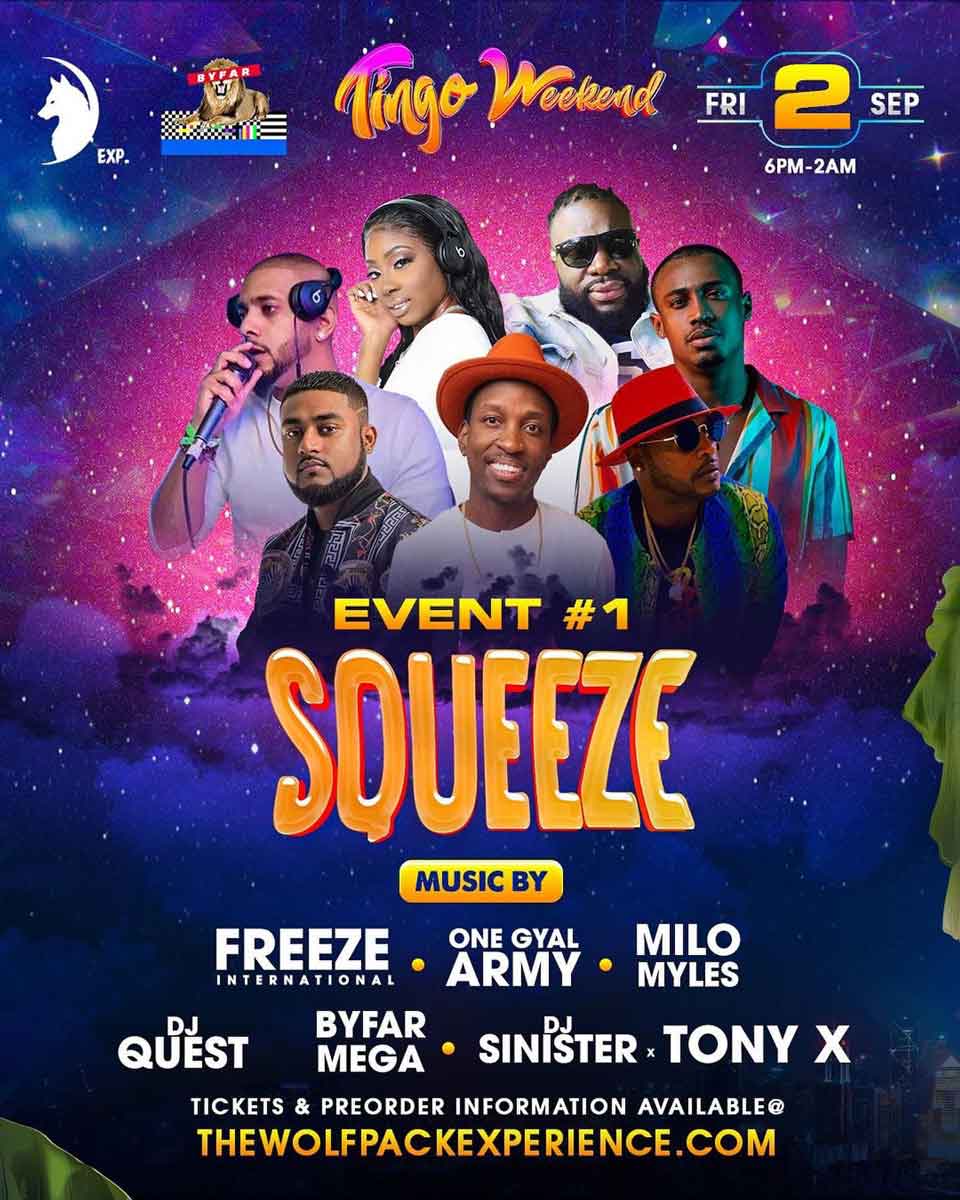 SQUEEZE IS 1 of 3 EVENTS IN THIS SERIES!
LABOR DAY FRIDAY NIGHT WE START THE VIBES HEAVY!
?LABOR DAY WEEKEND IN NYC:
EVENT 1: FRIDAY SQUEEZE SEPT 2ND 6pm-2am
EVENT 2: SATURDAY JAB SEPT 3RD 2-9pm
EVENT 3: SUNDAY FINALE WILD BERRY 4th 12-8pm
Packages and sections available, 7186971087 for more info!