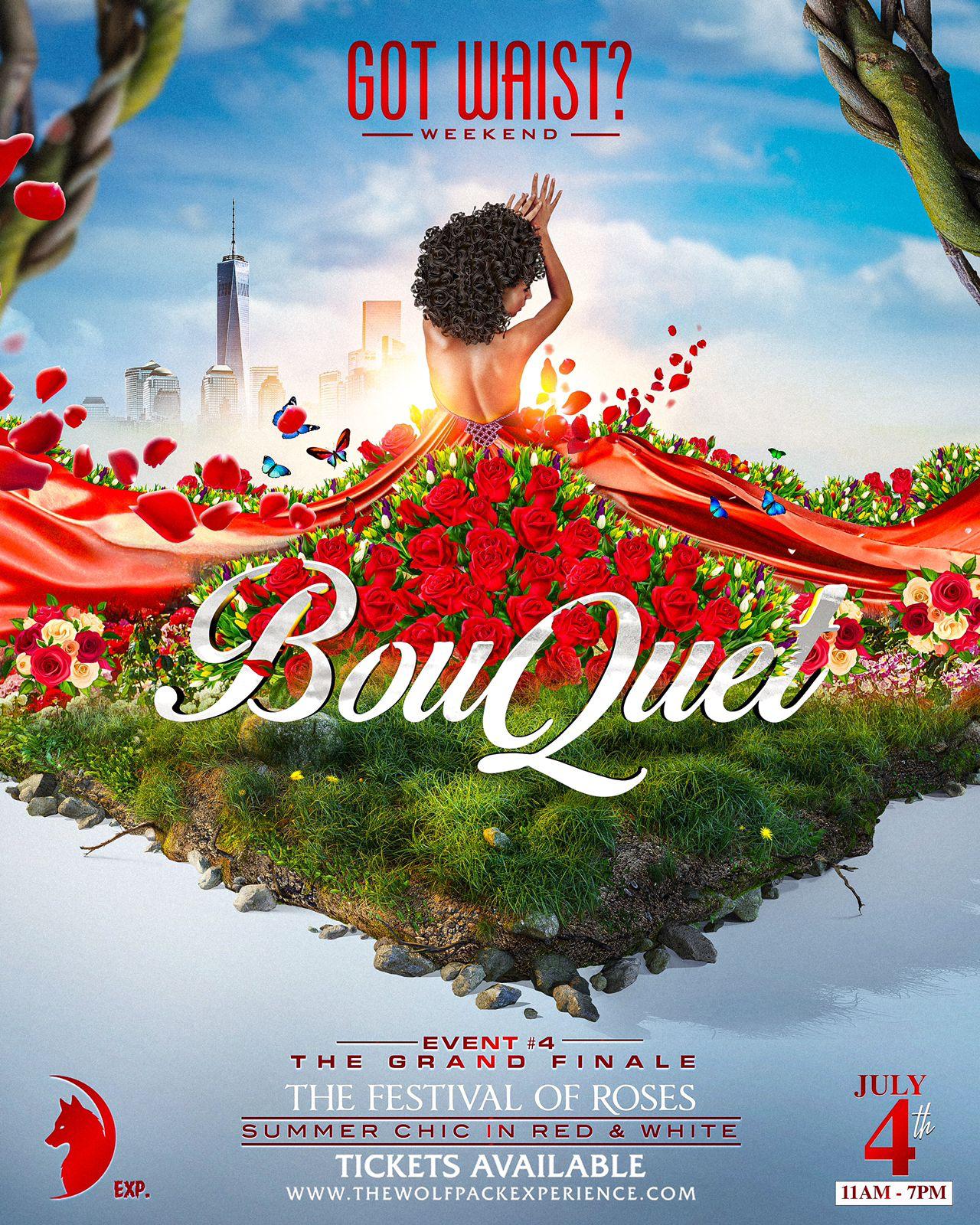 GOT WAIST WEEKEND 2022 - BOUQUET is the 4th and FINALE of 4 Monster events during July forth weekend. All 4 events are different unique experiences with a theme of Red & White. See the image below for the full Calendar of events.
July 2nd - 10am-3pm Bikinis & Visors Boatride
July 2nd - 6pm-1am Moonlight: All White Affair
July 3rd - 11am-7pm Jouvert
July 4th - 11am-7pm The Finale:BouQuet- Festival of Roses
BOUQUET Features:
- Multiple Food Vendors
- A premium Fesitival Experience
- International cast of Djs and Artistes
-and much more suprises !
Attire: Red & White Summer Sexy/Grown & Sexy
11am-7pm
For bottle packages: text 7186971087
21+ ID Required
*ALL SALES ARE FINAL; NO REFUNDS NO EXCEPTIONS*